Grocery Shopping in Shenzhen & Where to Buy Imported foods
Western food is just as popular in Shenzhen as anywhere in China, perhaps even more so with the city's close proximity to Hong Kong. Theres plenty of western restaurants, but what if you are living in Shenzhen and like to cook up your own feasts? Easy. Here's a list of places in SZ to buy imported foods including Western and European foods.
First, there's the large foreign brand supermarkets: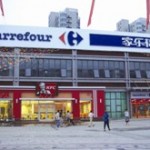 Carrefour – the French supermarket chain features a section with cheeses, meats, pasta sauces, biscuits, breakfast cereals and more. Website: http://www.carrefour.com.cn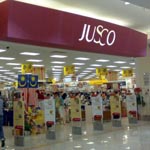 Jusco – the Japanese supermarket chain feautures the best prices on salmon and other imported fish along with other imported lines including pasta, herbs, spices, some cheeses, Australian and New Zealand milk. Website: http://www.jusco.cn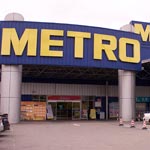 Metro – the large German chain store features a large range of imported cheese, meats, flour, oils and much more. This is a great place to buy items in bulk. It's a little odd at first as you need to be a member to enter, on my first visit without speaking a word they handed me a ticket and entered through the turnstile. Website: http://www.metro.com.cn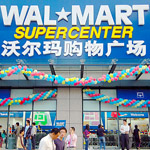 Wal Mart – surprisingly, not a huge range of imported lines, but theres generally a small section dedicated to imports. Website: http://www.wal-martchina.com 
ParknShop – Owned by the Hong Kong mega-company Hutchinson Whampoa, ParknShop has several imported lines including meats, herbs, spices and much more with many products sourced from Australia. Website: http://www.hutchison-whampoa.com/eng/retail/retail_fegm/fegm.htm
Locally owned big brand supermarkets
Ole – BLT –  The state owned Vanguard is one of the larger supermarket retailers and is typical of most Chinese supermarkets, but they also has two boutique supermarket brands, namely OLE and BLT. Both have a large range of imported foods including meats, organic lines, drinks, cereals, cooking sauces, pastas, herbs and spices. A large range of chocolates, beers, spirits and wines. Website: http://www.crvanguard.com.cn/
Boutique Retailers 
NoGoGO – online shopping especially for expats, featuring a large selection of imported lines and locally sourced items that us foreigners cant do without. Website: http://www.nogogo.com/ 
Charlies Store – a boutique store jam packed with imported lines, mostly USA brands. Located in Shekou at  Shop 8, 1/F Bitao Center, Taizi Lu, Shekou. Note:  you get three stores for the price of one here, as right next to Charlies is another speciality imports store plus a ParknShop.
Silver Palate – features a range of imported goods
No.18, Phase 2, Coastal Rose Garden, Wanghai Rd, Shekou, Shenzhen
Wanghai Rd and jinshiji Rd, Shekou, Nanshan District
Shop133&134 Bitao Center, Taizi Rd, Shekou, Shenzhen
McCawleys Fine Meats – butcher shop plus cheeses and wines located at Honlux Hotel First Floor Side, Taizi Road,Shekou Nanshan District
Imported Foods Supermarket Map
Share Your Thoughts...
Have you been here? Please share your experience, suggestions, or any updates