Western Shenzhen out past the airport is often a forgotten area, but perhaps not anymore now there is a whopping new 175,000 sqm shopping mall at Shajing. The area along Shajing Street of Shajing town, which is part of Bao'an District, has long been a popular shopping area featuring a lengthy stretch of shops and a multilevel department store built some years ago. But, it has a sparkling new mega-mall now, and it's quite a good one.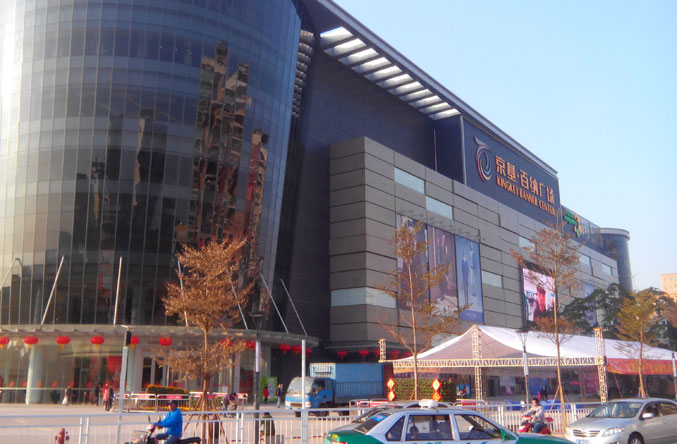 Most malls seem to be pretty much replicas of each other, sure the layout and theme is different, but the shops are the same, here there's a lot of familiar shops plus some fresh faces. Theres lots of mid-range brands and good product diversity covering fashion, jewellery, watches, gifts, hairdressing, sporting goods, supermarket and so on.
What really impressed me about this mall is the dining options and the quality of them, including service level and the fit-out. Many of the store themes and fit-outs are up there with international style and quality. There's three bakery cafes, a Pacific Coffee, bubble tea shops, a couple of Hong Kong style cafes and so many restaurants. In fact there are over 40 food and beverage outlets, plus a soon to open Food Republic Deli.
Get your skates on because the mall also has a skating rink.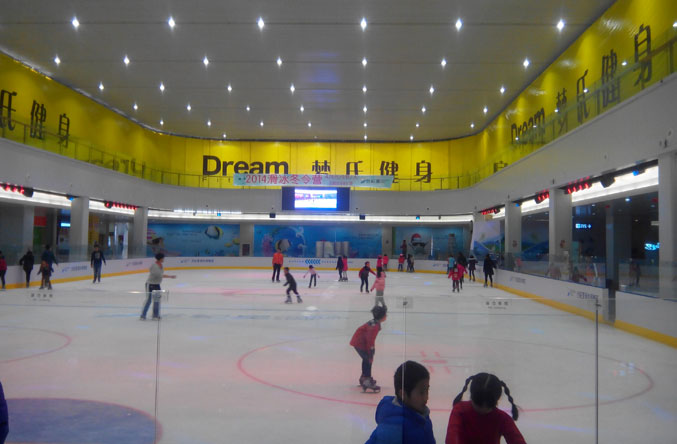 Across the road is an older department store, not to much happening there, and what must be the leading hotel in the area, the Kirin Parkview Hotel.
Address:  Intersection of Shajing Road at Chuangxin Road, Bao'an District, Shenzhen. 深圳市宝安区沙井路与创新路交汇处
Getting there: I took the subway to Airport East station wandered out to the bus stop and took bus M351, it's a fixed fee of 2RMB and terminates at the shopping mall so it's pretty straight forward, the bus takes around 15-20 minutes at a guess.
Map:

[xmlparser feed="http://macaushopper.com/hc/list.php?lat=22.72779&long=113.807083&r=2&rat=3&lim=35″ limit="35″ display="hide"]