For this list, I am going to highlight a selection of the best affordable hotels in Shenzhen that are foreigner friendly, clean, comfortable, and not so crazily inconvenient that you lose any saving on transport costs.
(US $15-20) I'm not going to list many hostels on here as they come and go, and are mostly hit and miss, this one although, is a standout. It has an amazing location in Futian just steps away from Ganxia metro station and it is also offering modern capsule style accommodation with well featured common areas.
(US $20-25) This is the cheapest hotel I know of in Shenzhen with the bonus being that it is within walking distance to Xinxiu Metro Station which is on line 2.
(US $20-35) If you have things to do on the northwestern side of Bao'an then this might be a great value pick. It's very new and offers great value. Note, while it states it's near the metro station, it's actually not, but it is only a short taxi ride away to Songang Metro Station on the fast line 11 which stops at the airport and Futian which could make it interesting to you.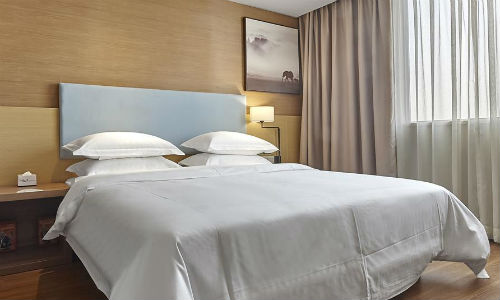 (US $20-35) It's nothing special but the location for the price is unmatched. The Yannan metro station is just steps away and it is only a short walk to the Huaqiangbei market area.
(US $30-35) This is one of the few national budget chain hotels that actually IS near a metro station as so many claim to be, but actually, they are nowhere near.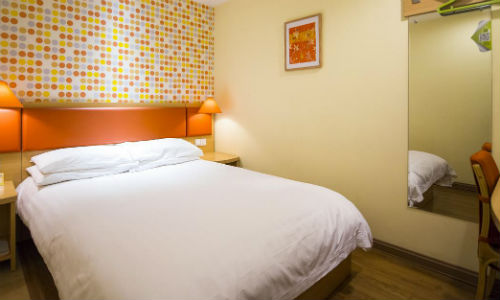 (US $30-35)  Longhua is the fast-growing district that's bound to become popular as the new XRL line opens to Hong Kong. This hotel is just a short walk from Qinghu metro station on line 4. On this line it's very easy to go directly to Shenzhen North Railway Station and Futian Railway Station.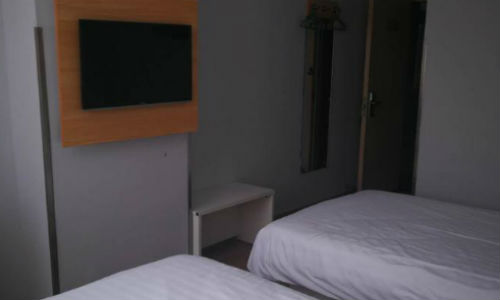 (US $30-35)  A basic but modern hotel that is only a few minutes walk from Yannan metro station and a few minutes more walk to the Huaqiangbei area.
(US $30-35) This hotel often has great deals with the bonus being it's a very modern hotel and it's only a five min walk from Shaibu metro station. It's also within walking distance to the Dongmen shopping area.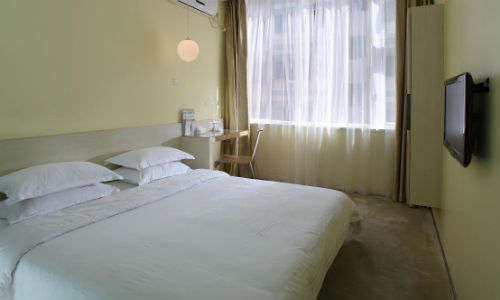 (US $30-35) Modern and clean. Very close to Shaibu metro station and the Dongmen shopping area.
(US $35-40) Modern hotel that covers the basics. Science Museum metro station and Huaqiangbei metro station are within walking distance as is the Huaqiangbei market and electronics wholesale areas.