If you are looking world-class standard hotels then the top tier of hotel stock in Shenzhen won't disappoint. Shenzhen offers a diverse range of five-star luxury hotels including locally developed and international brands including such names as Hilton, Marriot, Four Seasons, Shangri-La, Crowne Plaza, Intercontinental and more.
If you are comparing Hong Kong vs Shenzhen, then here you will find amazing value for your luxury dollar, it's well worth choosing Shenzhen for that very reason alone. Not only will your dollar go further the city is also a lot more relaxed, and easier to move around.
Here are my top 10 picks for the best luxury five-star hotels in Shenzhen.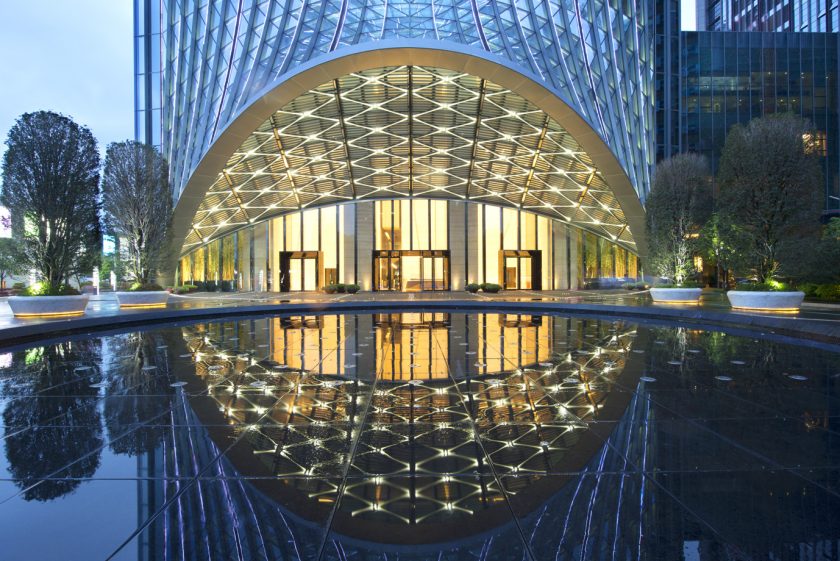 A simply stunning hotel occupying Shenzhen's tallest building, the KK100. Offering extraordinary views, an amazing cafe experience on the 96th floor, several dining and beverage options and a multi-level shopping mall at its base, it is my top pick for the #1 luxury hotel in Shenzhen. It also features a superb infinity pool, a Library, and a fitness centre with personal assistants on call. The Iridium Spa on the 75th floor offers jacuzzi, vichy shower, and a power massage room, along with a full range of treatments. If you are looking for something larger than a hotel room, it also offers 70sqm and 90sqm suites.
---
The 5 Star hotel boasts a spa, gym, 2 swimming pools and 5 dining options.
---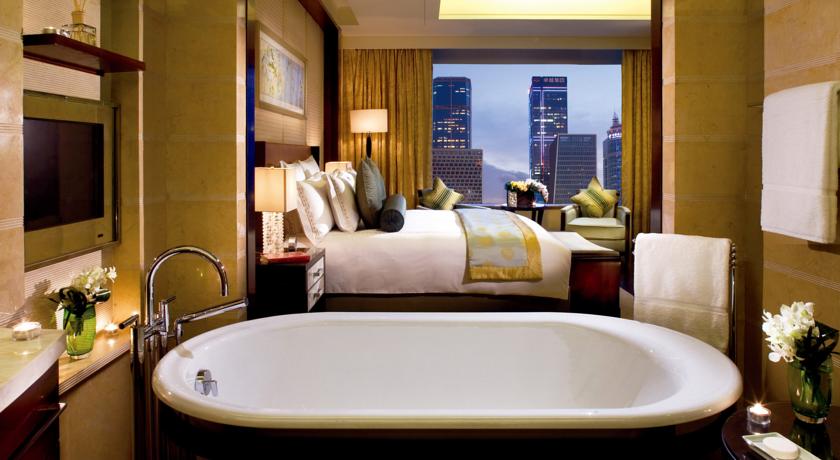 The 5 star Ritz features spa, outdoor pool and 6 dining options.
---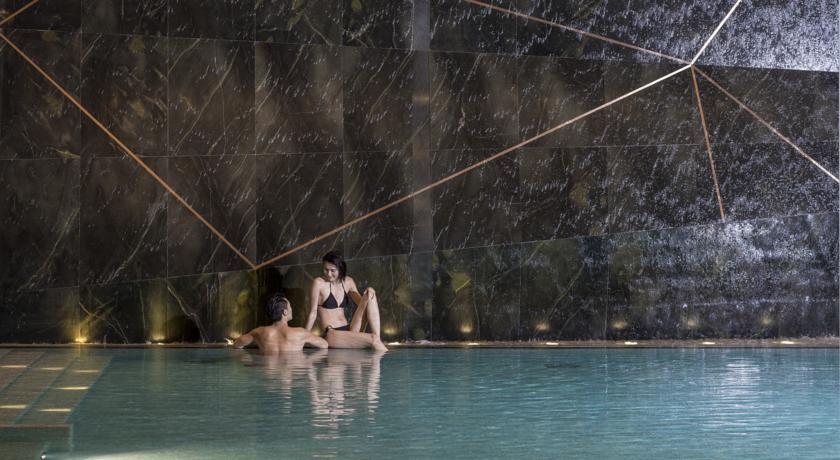 The 5 star hotel features spa, fitness centre, pool and garden.
---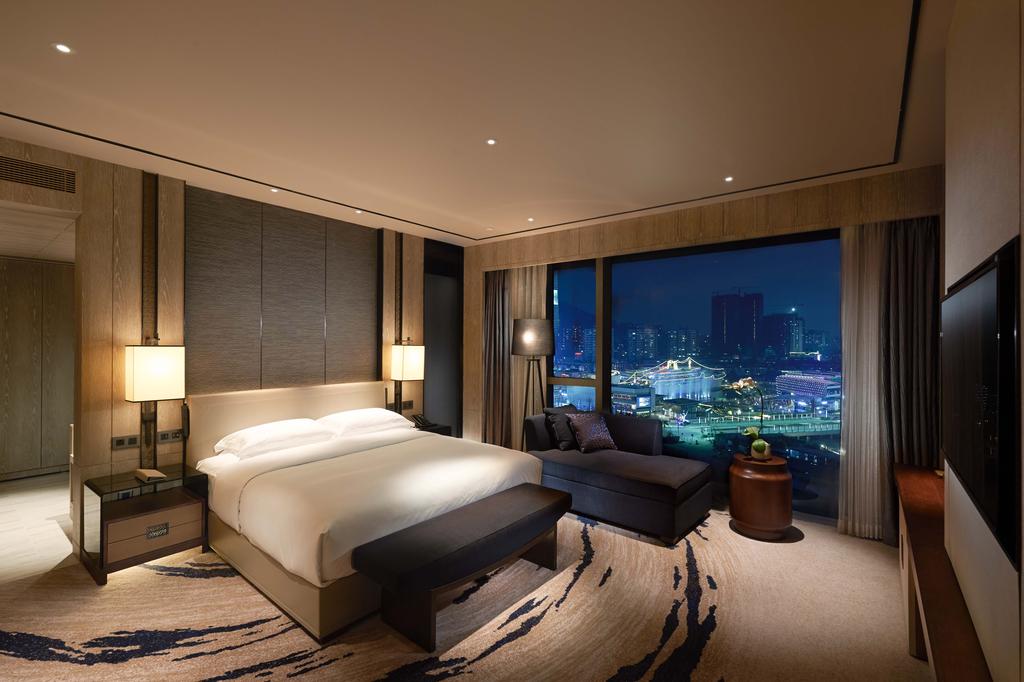 The newly constructed 5-Star hotel offers several in-house restaurants, garden, spa, pool and much more. Located in the Western area of Shenzhen, Shekou district offers a range of western style bars, cafes and dining.
---
Located in Louhu, the hotels offers two very popular restaurants being The Show Kitchen (buffet) and 1881 (Chinese cuisine). Amentaties include outdoor pool, gym, hammam, fitness centre, full service spa, and more.
---
Offering 6 dining options including Japanese, Chinese and European cuisines. The hotel offers an outdoor pool, fitness centre, health spa, and more. It's convientiently located near to Coco Park, one of Shenzhen's premeire retail shopping malls.
---
The 5-star Futian Shangri-La Hotel Shenzhen features an indoor heated pool, spa, tennis courts and 5 restaurants.
---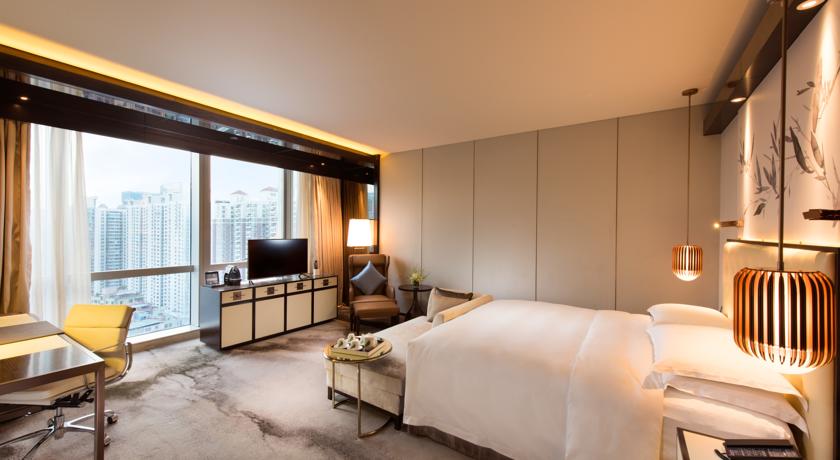 The 5-star hotel features fitness centre, jacuzzi, and pool.
---
The 5-star hotel features fitness centre, jacuzzi, and pool.
---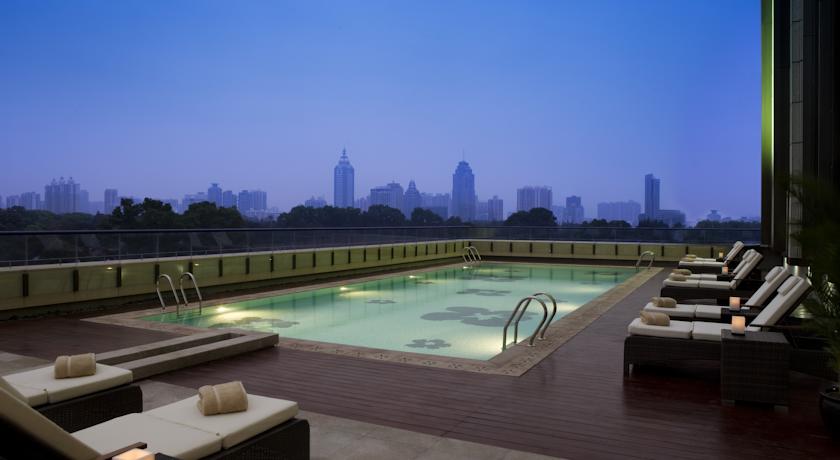 The 5-star Marriott Shenzhen provides a restaurants, cafe, bar, 24-hour fitness centre, an outdoor pool, sauna and massage services.
---
Shenzhen Top 10 5 Star Hotel Map