The Luohu District of Shenzhen China is without a doubt is the number one district for shopping in Shenzhen, featuring the MixC mall, Diwang Plaza, King Glory Plaza, Louhu Commercial City, Dongmen Market and now, it has a new addition to help seal that title, being the new KK Mall.
KK Mall is another development by Kingkey who have several shopping mall/residential developments around SZ. This latest development features residential apartments, a 441 meter high financial offices tower known as Kingkey Financial Tower, plus a five level shopping mall – KK Mall. It's located it whats called the Caiwuwei Business Hub.
The mall is self described as a 'International fashion boutique shopping mall' and it lives up to that name featuring a collection of major and international brand name stores such as Guess, Anteprima, Lacoste, Armani, Calvin Klein, Timberland and many more.
The mall also features Shenzhens only IMAX cinema plus plenty of eateries catering for all budgets. For the hungry and thristy, the mall has a Starbucks, 85°,Pizza Hut, RBT, South Beauty and many more.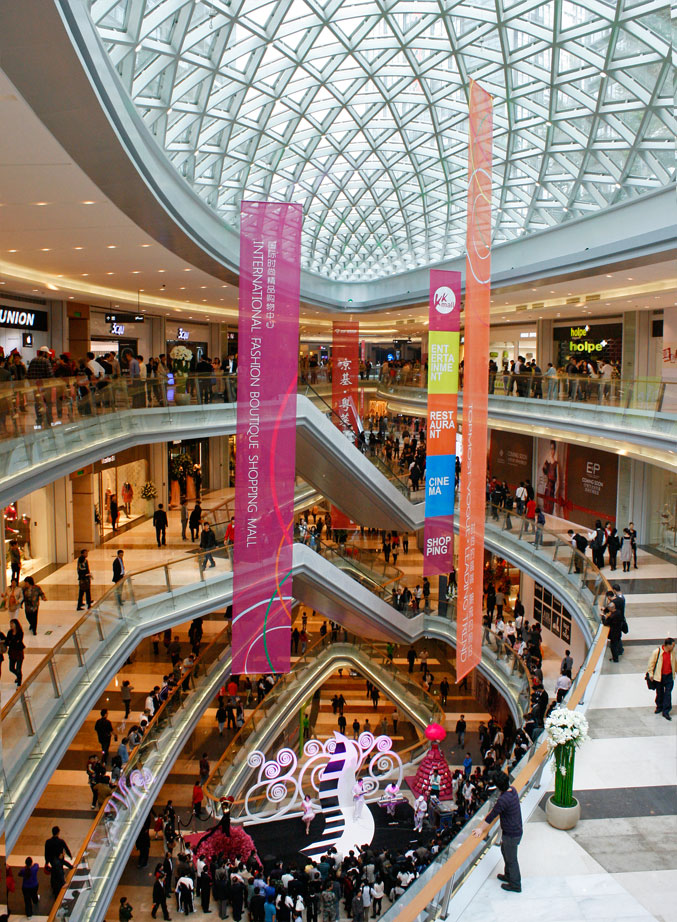 What can you get there:  fashion, luxury & lifestyle shopping, 150 stores, high end brand names as per above, and also Cerruti, H&M, Massimo Dutti, VJC, ZARA, Mango, Versace and many more. There is also a BLT supermarket, AEVUM Spa, games centre (as in pinball arcade).
How to get there:Via the metro line 1, get off the Da Ju Yuan station 大剧院 (also referred to as Grand Theatre) and take exit B, walk straight ahead and keeping looking to the right and you should see the new tall Kingkey Financial Tower. In the nearby vicinity theres also the MixC mall, and Diwang Plaza which also feature luxury shopping brands.
Address:  Shennan East Rd, Luohu, you can also enter from Hongbao Road.
Map