If there's something Shenzhen has a lot of its high-end luxury malls and King Glory Plaza is another example. Located on Renmin South Road and Jiabin Road, Luohu District, it's not too far away from Luohu border and Shenzhen Railway Station. The plaza offers a mix of retail, leisure, dining, and entertainment.
King Glory Plaza is quite large with seven levels above ground and 3 levels below ground and it's also connected by a walk bridge to the Friendship Mall. The plaza features a variety of retailers including fashion department stores,  international brands, gourmet shops, video game world, movie theater, beauty salons, fitness center and entertainment. It's got plenty of dining options ranging from coffee shops and cafes through to fine dining.
There's a mix of value-priced retail stores but mostly it's high-end brand shopping featuring many names that westerners would be familiar with.
The major tenants here are TOPSHOP and Zara. Other familiar names include Swarovski, Versace, Max Mara, Hugo Boss, Cerruti, Moschino, paul&shark, Anteprima, CK, Timberland, Lacoste, Adidas, Nike, Columbia, Vertu, Hello Kitty and many many more.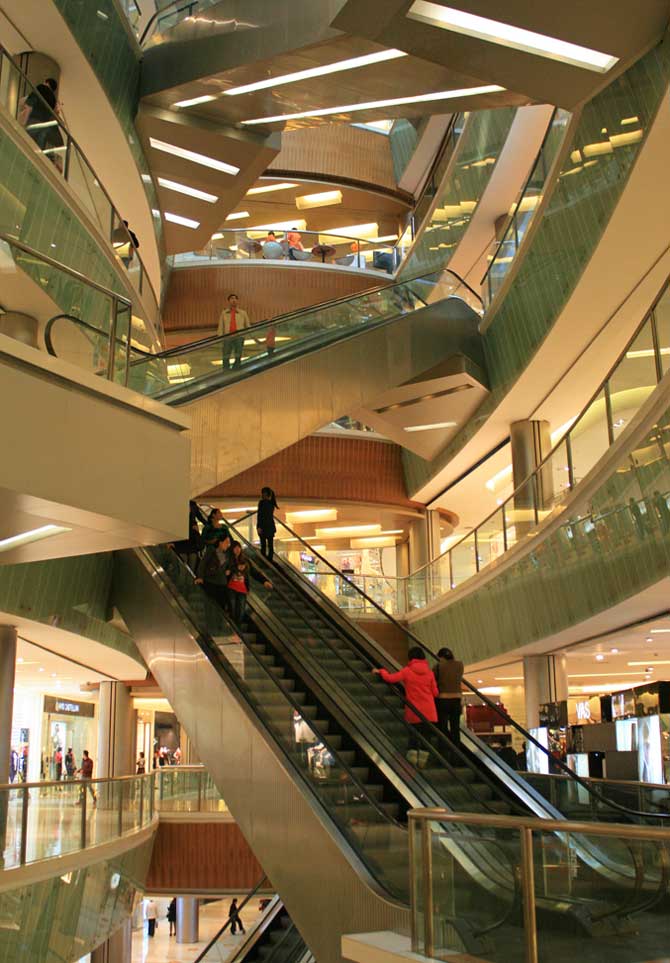 Signage throughout the mall is bi-lingual with English and Chinese.
What can you get there: Luxury brands, fashion, some home appliances, beauty salon
Price: mid to high, often have discounts/sales on weekends
How to get there: Get off the metro at Goumao station and take exit A
Address:  2028号 Renmin South Road, Luohu, Shenzhen
Chinese Name: 金光华广场 – 人民南路2028号深圳市罗湖区
Map
Also See: The Top Hotels at Dongmen (Loajie), Luohu Shenzhen