Looking for ultra modern, shopping, dining, entertainment, and nightlife in Shenzhen? Then the Shekou are might be just for you. It's packed with cafes, restaurants, bars, and shopping experiences.
The Shekou has a distinct history as being an area that caters to western tastes which owes it's beginnings to being an area catering to the needs of foreign oil rig workers in the early 80's. Fast forward to early 2000 and the area had grown into a popular base to the expat community and it was developed into a lifestyle and food and beverage precinct centered around a permanently based retired ocean cruise liner, the Minghua.
Fast forward again to the present day and the area has grown massively and has gone through a massive modernization and upgrade featuring new shopping and dining developments, a shopping mall with IMAX cinema, a luxury Hilton hotel, and a new cruise and ferry terminal.
Shekou Sea World Plaza
Centered around the Minghua you will find a large food, beverage, and entertainment area with a very al fresco feel to it having large promenades that invite you to stroll and enjoy the relaxed feeling.
The Minghua provides a spectacular backdrop to an evening water fountain and light show that runs at 7.00pm and 8.00pm lasting for ten minutes.
Cafes, restaurants, and bars in the area are numerous. Large coffee shops include Starbucks, Cafe Bene, Kafelaku Coffee, and Pacific Coffee. Popular restaurants include BAIA Restaurant Bar and Grill, Element Fresh, Yes Thai, Sorabol Korean Cuisine, All Torre for Italian cuisine, Simplylife Cafe and many, many more.
Some highlights for a drink (and meal if you like) include McCawley's Irish Pub, The Terrace Restaurant and Bar, X-TA-SEA Sports Bar and Restaurant, Taps Brewpub and for late hours nightlife Club Viva and SOHO.
Address: 3-4 Xinghua Road, Shekou – 蛇口海上世界广场 – 深圳市南山区蛇口海上世界兴华路3-4号
Gateway One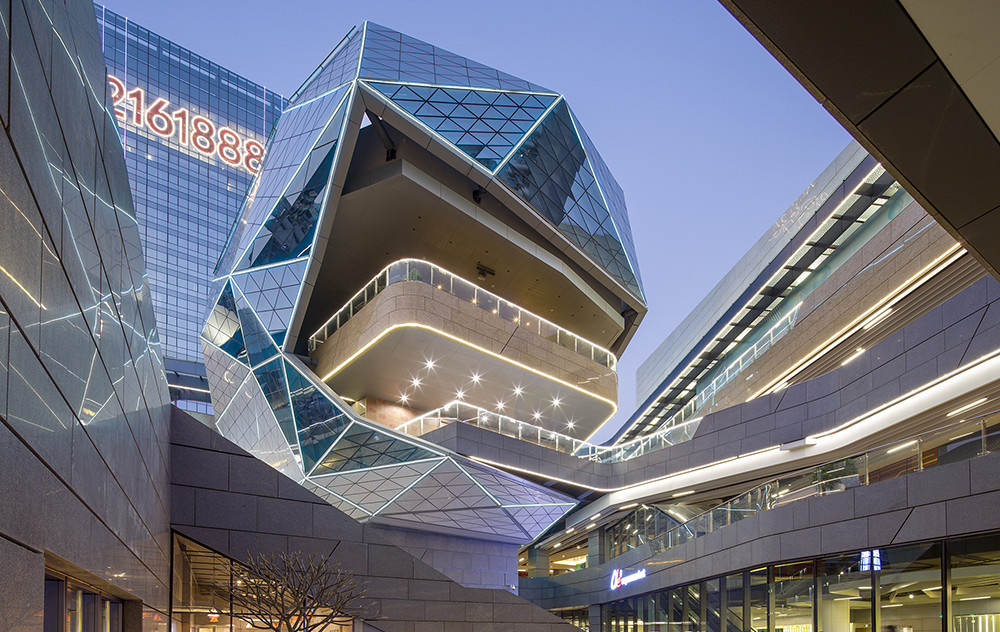 Gateway One is a freshly opened mall blends art and lifestyle into a shopping experience set to attract young shoppers. The mall features a lot of casual dining options along with OLE Supermarket, Q-Emporia which is focused on imported products, together with skincare, jewellery and more.
A big attraction is the Lumiere IMAX cinema.
Address: Gateway One, 1 Gongye Road 3, Shekou, Nanshan District (南山区蛇口工业三路1号汇港)
Metro: Line 2, Sea World Station (海上世界站), Exit A
The Hilton Hotel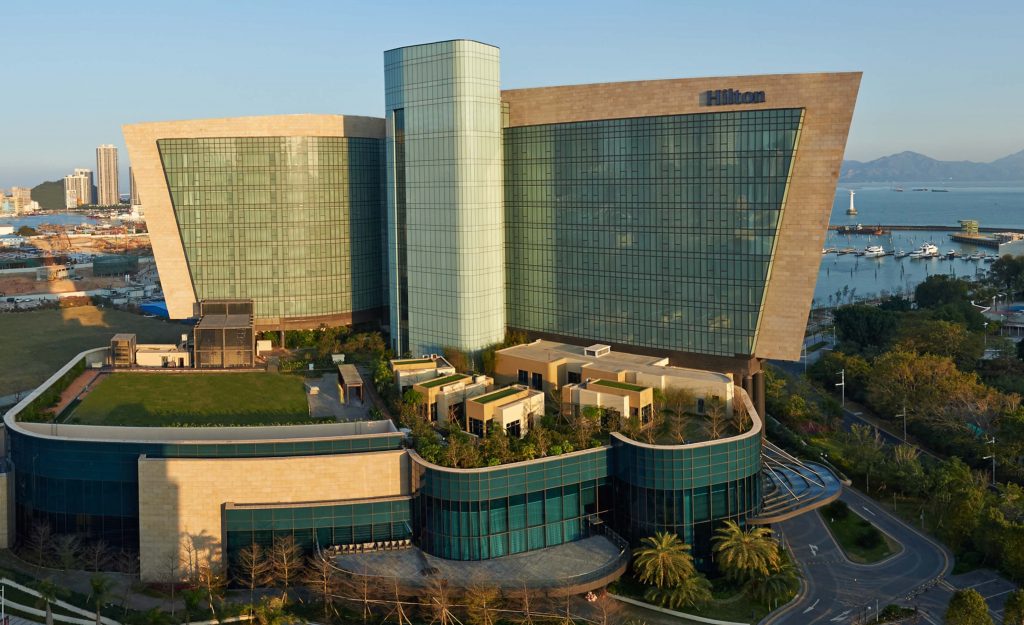 The new 5 star Hilton hotel is the most luxurious in the area, yet you may be surprised how affordable see. Along with its luxury rooms, it features a staggering 7 option for food and beverage inc. Eden Garden – rooftop bar and lounge, Kitchencraft – modern Chinese cuisine, specializing in Sichuan and Fujian dishes, LEAF – a new concept in combining traditional and fashionable tea culture, LOBBY LOUNGE – light foods and drinks, OPEN – a casual restaurant features barista, bistro and bar elements, SUI XUAN – Enjoy authentic Cantonese cuisine, and ZEST – espresso and pastry.
Shekou Cruise Center
Shenzhen Cruise Center replaces the nearby Shenzhen Ferry Terminal and not only handles ferries to Hong Kong, Macau and Zhuhai it also handles cruiseliners. Actually, it's China's first cruise port. Just to be confusing, it's often referred to by its old name Shenzhen Ferry Terminal and sometimes Shenzhen Prince Bay Cruise Homeport. Ferry companies operating at the port include Xunlong Ferries, TurboJET, and CKS Ferries. Read more about ferry services to and from Shenzhen.
Address: Shenzhen Cruise Center (蛇口邮轮中心)
Metro: Shekou Line 2 (Orange) to Shekou Port Shenzhen Metro station, take exit C and free buses will shuttle you to the port.
Shekou Map