Evergreen Resort is a theme garden integrating science and education and environmental protection. There are more than ten scenic spots in the park, such as tropical rain forest, Jurassic Park, Butterfly Farm, Fishing Pond, and Fruit Park. It is very suitable for weekend vacations, or bring children to get close to nature.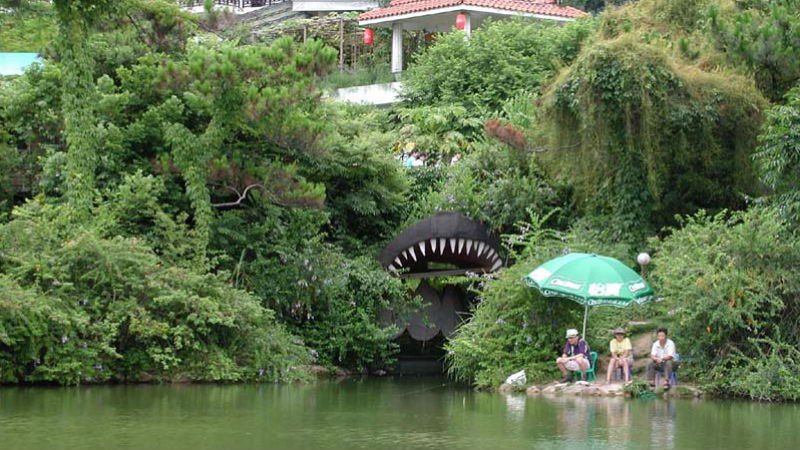 Evergreen Resort is located in Moon Bay, Nanshan District, Shenzhen. The most popular attractions are the tropical rain forest and butterfly farm. The flowers and plants in the tropical rain forest, as well as the big fish from the Amazon, can always make children happy. The butterflies that dance in the world all year round are very beautiful.
There are many environmentally-friendly themes in the park, such as works made of used discs, cans, etc., as well as percussion instruments made of broken copper and iron, which are not only new and interesting but also very educational.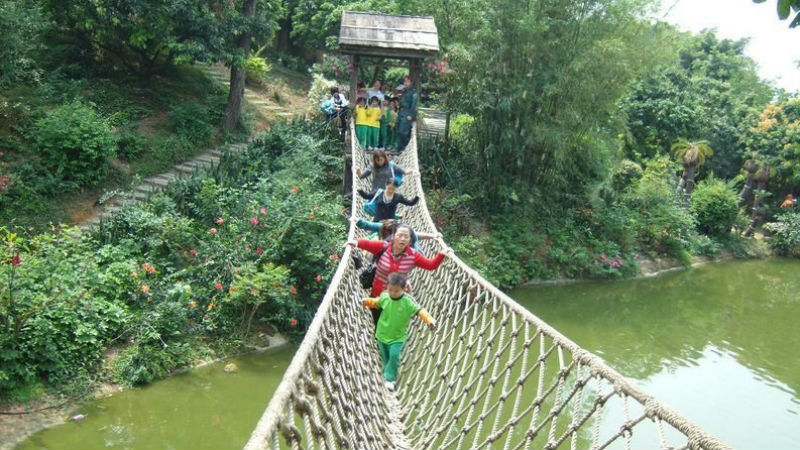 In addition, in the pottery hall, you can participate in pottery making, fishing in the fishing pond, fishing for goldfish, catching carp… or playing games with children in the forest park is also a good experience.
There are western restaurants, Chinese restaurants, and other catering services in the park, and you can also join up with friends to do a barbecue. If you have time, you can choose to stay in the Evergreen Resort. There are cabins, tree houses, hotels, villas, etc.
Address: 1 Qingqing Street, Yueliang Bay, Nanshan District, Shenzhen
Open hours: 8:00-17:30
CN Name: 青青世界
CN Address: 深圳市南山区月亮湾
Nearby Hotel Pick: Fraser Place Shekou Shenzhen
Map