Fenghuang Mountain is located in the Fuyong sub-district of Baoan District and is very popular with locals in the area. Fenghuang Mountain is 678 meters above sea level, with lush trees, beautiful scenery, and the main attraction being Fengyan Ancient Temple dedicated for the most part to the Guanyin.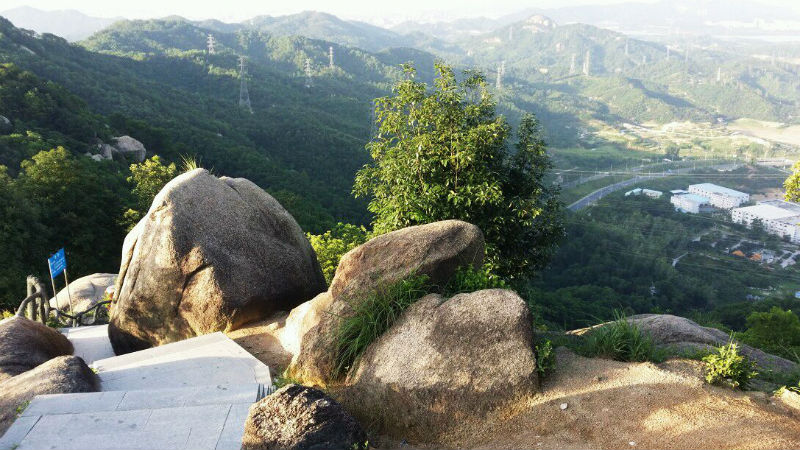 Fengyan Ancient Temple was built in the early years of the Yuan Dynasty and is more than 600 years old. In the middle of the Ming Dynasty, Zheng Wenbing, a scholar of Xin'an County, visited Fenghuangyan in the autumn and passed the Quartet. According to legend, Wen Yinglin saw the Guanyin cloud here, and at night he built the temple with Guanyin dream. Therefore, since the temple was built, Guanyin Bodhisattva has been worshipped.
In addition to the worship of the gods in the temple, there is Wen Tianxiang Memorial Hall in the front seat and Yinglin Pavilion in the middle seat to commemorate the sages of Wenshi.
All that aside, it's a great place to explore and mingle with the people enjoying their free time.
Address: Fenghuang Village, Fuyong Street, Baoan District, Shenzhen
Open hours: open all day
Getting there: Take Bus No. 650, No. 782, B711, B837, M334, M335 to the Phoenix Mountain Forest Park station (凤凰山森林公园) or taxi (24 RMB) from Fuyong Station on metro line 11.
CN Name: 凤凰山 (Phoenix Mountain) – 凤岩古庙 (Fengyan Ancient Temple)
CN Address: 深圳市宝安区福永镇凤凰村凤凰山森林公园内
Nearby Hotel Pick: Baolilai International Hotel
Map