Shenzhen Hongfa Temple is located in Shenzhen Xianhu Botanical Garden. It is backed by Wutong Mountain and faces the Xianhu Lake. The surrounding natural scenery is very beautiful.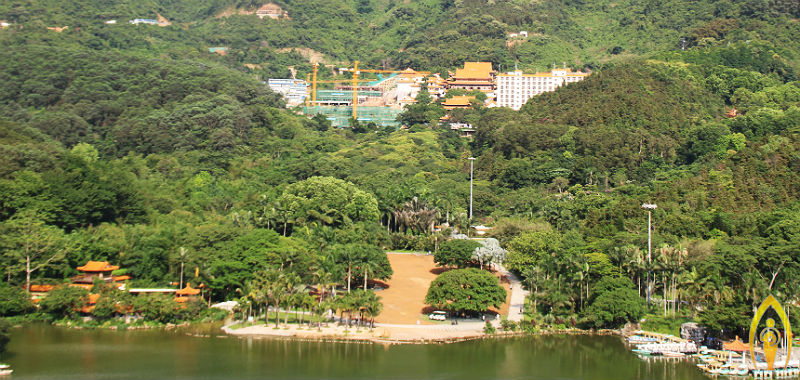 The history is not long, being built in 1985, but the scale is second to none in the local area. On the first day and the fifteenth, there are countless believers who come to burn incense and worship Buddha.
Approximately 2.2 km walk from the entrance of Xianhu (Fairy Lake) Botanical Garden, you can see the true atmosphere of Hongfa Temple. The green mountains and green hills along the way have beautiful scenery. There are Tianwang Hall, Daxiong Hall, and Tibetan Classics in the temple.
Address: Fairy Lake Botanical Garden, 160 Xianhu Road, Liantang District, Shenzhen, China
Open hours: 7:00-18:30
CN Name: 弘法寺
CN Address: 深圳市罗湖区莲塘仙湖路160号仙湖植物园内
Nearby Hotel Pick: Dongmen Metropark Suites Hotel
Map