The Splendid China Folk Village consists of two parts, Splendid China and the Chinese Folk Village. The former has a miniature of many famous Chinese landscapes, allowing you to "see China in a day". The latter has twenty-four village buildings that can experience folk customs, as well as folk performances of fifty-six nationalities.
The two parks have been merged and one ticket can be purchased. It is generally recommended to play Splendid China in the morning and folk village in the afternoon, because the large-scale performance time of the Folk Village is in the afternoon. If you want to quickly browse for a long time, you can also consider walking and electric cart combination. The electric cart is a shuttle that operates on a hop on hop off basis and is 25 yuan on weekdays and 40 yuan during peak times.
Nearly 100 Chinese attractions scaled down by a ratio of 1:15 are a collection of the essence of Chinese natural scenery and human history. The mini version of the Great Wall, Qin Terracotta Warriors, Dunhuang Mogao Grottoes, Huangguoshu Waterfall and other places of interest can be seen here, so there is a saying that its akin to "a day trip through the highlights of China".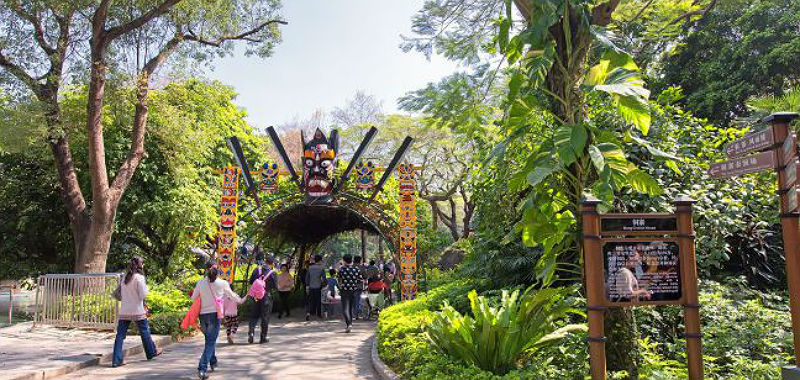 The Chinese Folk Village can appreciate the different styles of the 56 ethnic groups in China. You can see the colorful ethnic costumes, the architectural style of the 24 villages and various folk performances. Its 24 villages are all built according to the ratio of 1:1, giving people the feeling of being immersive. The architectural style of ethnic minority villages is unique. The stone houses of the Buyi people, the wooden houses of the Mosuo people and the Yi people.
Address: Overseas Chinese Town, 9003 Shennan Avenue, Nanshan
Open Hours: 9:00-21:30; 08:30-21:30 (legal holidays); night: 18:00-21:30
Ticket Prices: Online specials can be found for 188 RMB (day & night) and 65 RMB (night only)
Getting there: Take metro line 1 to OCT Station (华侨城站), Exit C or D
CN Name: 锦绣中华民俗村
CN Address: 深圳市南山区深南大道9003号
Nearby Hotel Pick: The Venice Raytour Hotel
Map