Rose Coast Resort is a beachside resort located near to Dameisha. There are currently beachside barbecues, beach football, beach volleyball, beach tug-of-war, beach relay, camping, swimming, taking photos and other wonderful beach activities. The scenic area has carefully planned a variety of festive theme activities for visitors.
It's also a hugely popular place for wedding photo shoots and western-style wedding ceremony, such as beach lawn wedding, beach wedding, seaside church wedding, beach wedding, etc., is full of Western romantic culture, and the unique design of each link brings a touching surprise to each link.
They also have a campsite which has new caravans and RV's offering a western-style camping experience.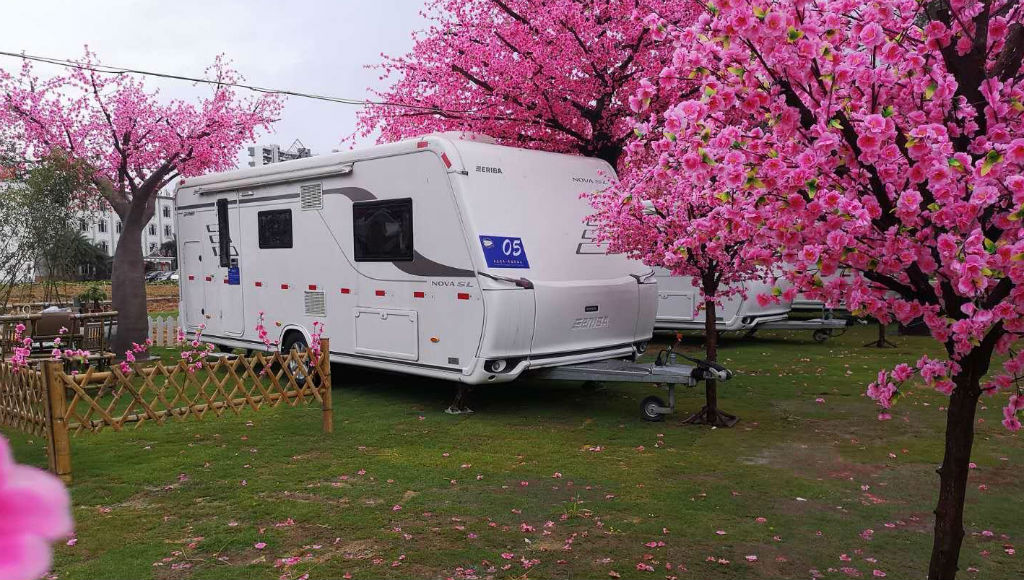 The Rose Coast connects the Yankui Highway with Yanba Expressway, Yanpai Expressway, Jihe Expressway and Shuiguan Expressway. Shenzhen City tourists take the M362 and M357 bus lines from Shenzhen to Dajingkou Gate. Visitors can also Take the E11 line and transfer to the corresponding route (such as B755) to the scenic spot, which has convenient accessibility.
Entry is 30 RMB
Chinese Name 玫瑰海岸度假村
Address: Shenkui Highway, Longgang District, Shenzhen  深圳市龙岗区深葵公路
Opening hours: 8:00-21:00
Getting there: Take bus b755, E26, m357, m362 to Rose Coast.
Map