For shopping, Shenzhen Raffles City has a total of 107 fashion brands, including sports and leisure, fashion accessories, fashion accessories and luggage, spread across five floors. 26 lifestyle brands, including home life, electronics, digital photography, hairdressing, home appliances, bookstores, dental and other formats; 50 unique restaurant brands, including the popular network of coffee shops, snacks, and mainstream cuisines such as Starbucks and Pacific Coffee.
The first and second-floor feature international and boutique fashion brands, including CK's Jeans, LONDON, Adidas Originals, MC.CHOICE, G-STAR RAW, ATATHA, PANDORE, NEW LOOK, GUESS, UNIQLO, JNBY, Vero Moda, and more than 20 brands.
The third-floor is mainly home living categories and local fashion brands. There is also a bookstore on this level.
The fourth-floor is mainly sports and leisure, brought together NIKE, CAT, FILA, Converse, PUMA and other brands.
The broader project covers an area of 53,725 square meters, with a total construction area of ​390,000 square meters, of which construction area of ​​230,000 square meters on the ground, the estimated total investment of 6 billion yuan.
Raffles Shenzhen invited international consultants such as Benoy, a well-known UK-based architect specializing in commercial architecture to design a wide range of formats including large-scale integrated shopping centers, international office buildings, hotels, and serviced apartments.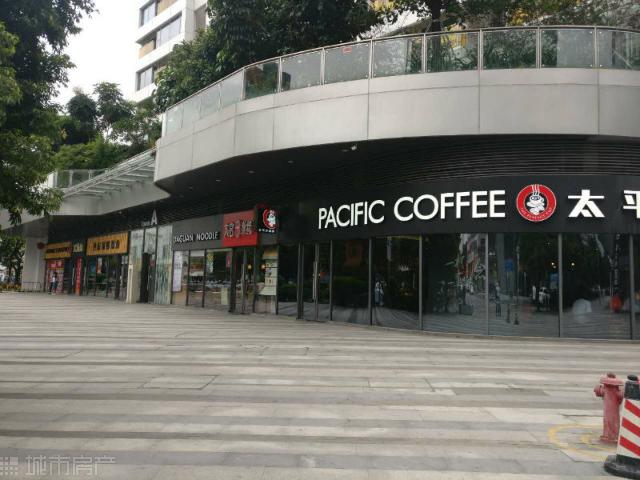 In addition, the project is planned to integrate office buildings, apartment buildings, SOHO stores, retail stores, etc. with nearly 90,000 square meters of adjacent urban park, making this area a shopping, office, entertainment, leisure, residential, urban culture, and other functions in one of the "urban living room."
Address: Raffles City来福士广场 – #2162, Nanhai Dadao, Nanshan District, Shenzhen – 深圳市南山区南海大道2163号(与创业路交汇处)