Coco Park features much more than a shopping mall, the area also features a popular bar street, large open public spaces and some great restaurants. At this modern development, you can find many al-fresco cafes and both Asian and Western cuisines.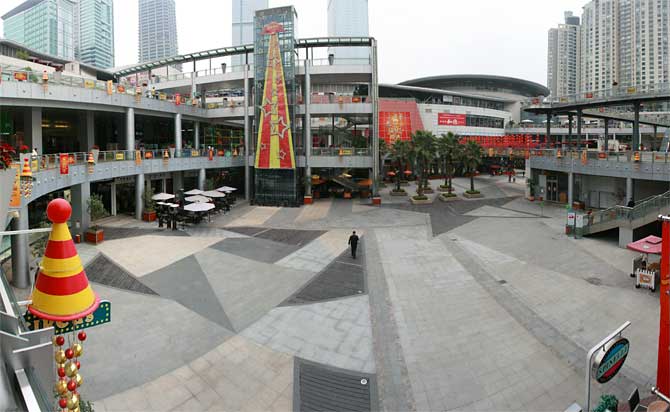 Shopping at the mall you can find mostly fashion for men and women. There are over 200 domestic and international brands and on the underground floor, you can find a Jusco supermarket, international chain restaurants, jewelry, accessories, personal care, home life, audio, video, gift shopping. There is also a Broadway Cinema here.
Brand names and big name stores here include Swarovski, GAP, Miss Sixty, Longines, Guess, Lacoste, Adidas, UNIQLO, Casio, Mango and ONLY.
The first floor features international boutiques, jewelry, watches, classic accessories boutiques, International Bar Street.
The second floor features business casual wear, ladies fashion, leisure sports city, international food and drink, fashion accessories, home life, gift shop and the Broadway Circuit cinema.
The third floor features fine dining, beauty care, and SPA.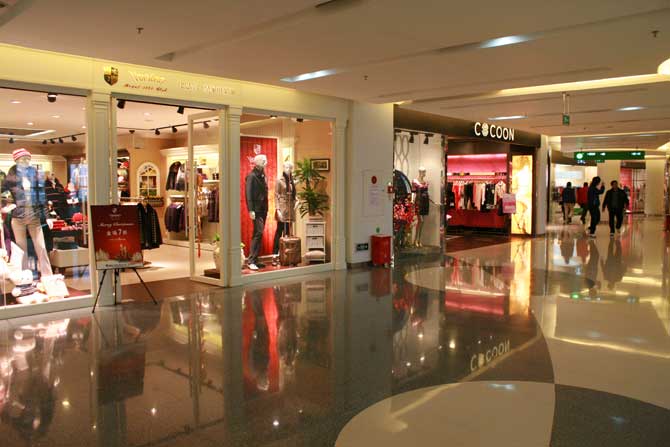 Price: mid to high
How to get there: take line 1 of the metro to Shopping Park Station (GouWuGongYuan station) which lands you right at the shopping complex of Coco Park.
Address: 168号 Fuha 3rd Road, Futian District
Chinese Name: 购物公园 – 深圳市福田区福华三路星河
Map
Also See: The Top 13 Hotels in Futian CBD, Shenzhen