If you are in the electronics industry, retail or wholesale, or your'e an entrepreneur developing the worlds new tech gadgets then you probably know about Huaqiangbei, touted as Asia's Silicon Valley, it's also set to become a mega shopping district.
For some time there's been lots of underground construction going on to create an underground shopping mall, and interconnections between the various metro lines that will service the area. According to the latest news it's all set to open in 2016, and there will be over 28,000 square meters of underground shopping area, in addition Huaqiang Road North (Huaqiangbei Lu) is to be transformed into a pedestrian street, which is surely to be welcomed considering the volume of people that come here daily.
It will also be a major transportation hub, currently there are two metro lines servicing the area and three stations, that will grow to five different stations on four Metro lines (Huaqiang Lu station on Line 1 and Line 7, Huaqiang North station and Yannan station on line 2, Huaxin station on line 3).
In the mean time, Huaqianbei keeps on with business as usual for all kinds of electrical components, LED wholesale, electronics and computer wholesale/retail and of course, you'll probably find some shanzai gear too.
Here's some recent photos from a walk-around:
There's plenty of watches, including Apple Watch lookalikes, as low as 200RMB running Android.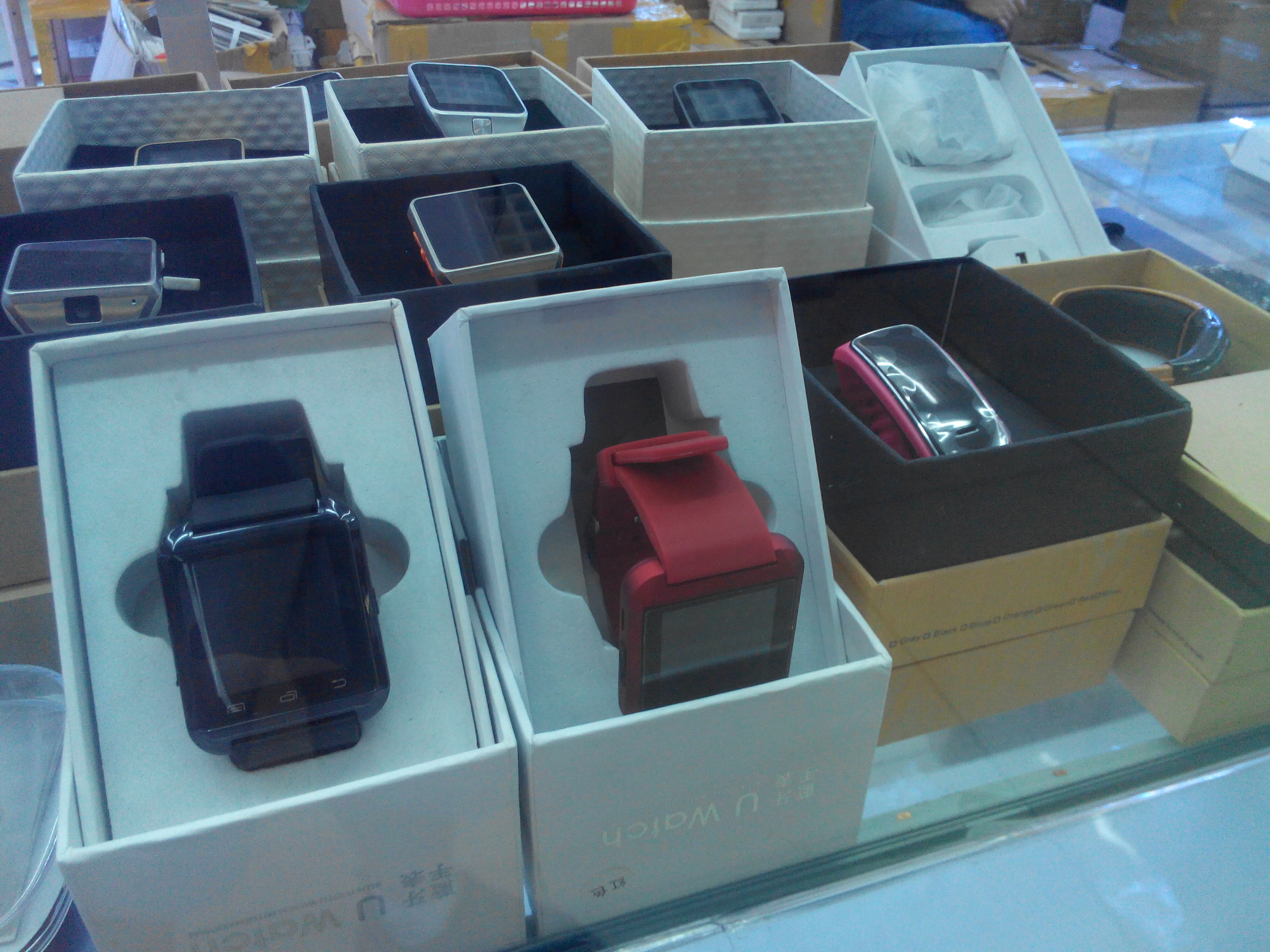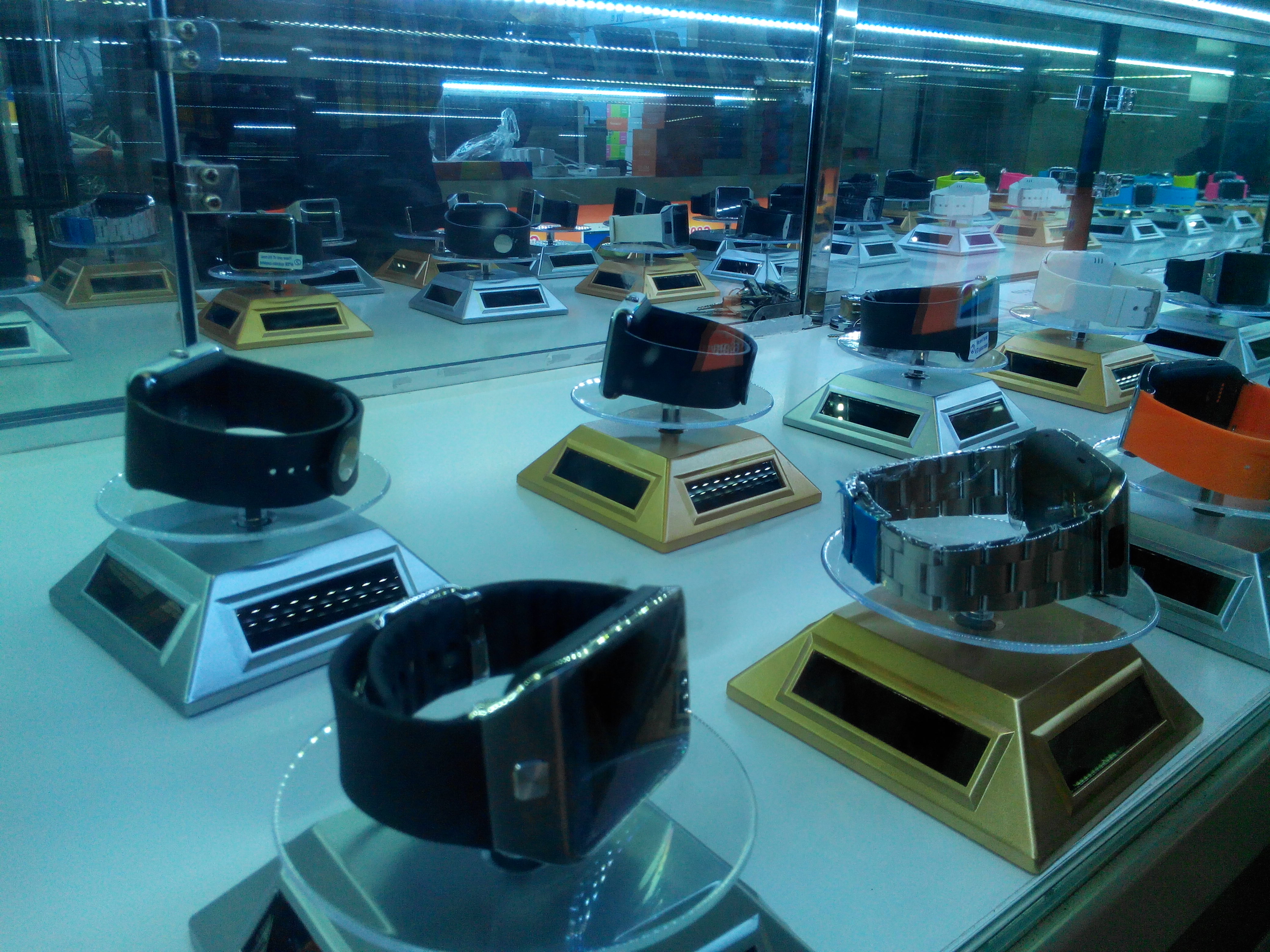 This guy is building a castle out of ipad cases.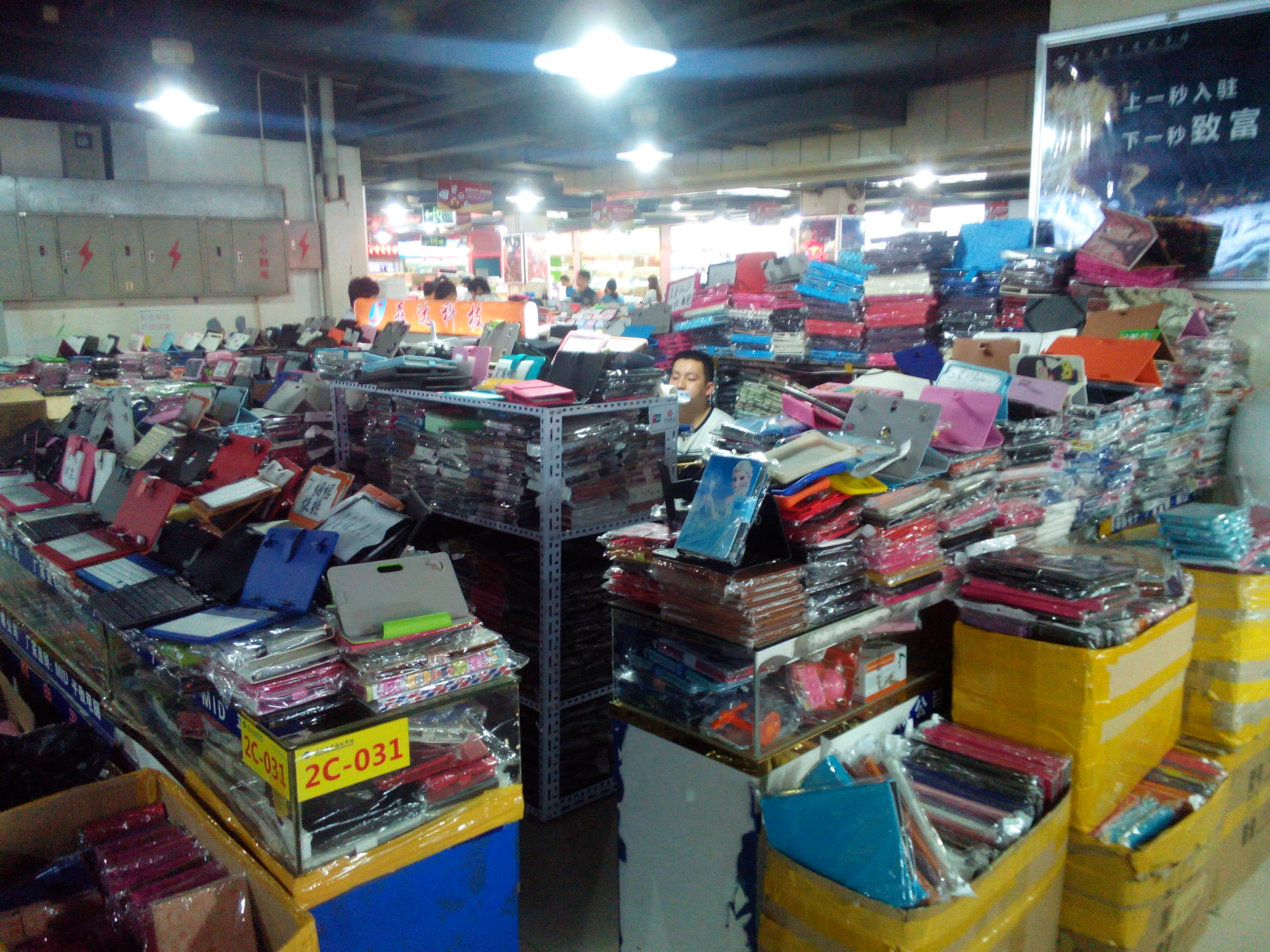 Why not take home a bag of Beats headphones on your next trip.
No idea if these were real or not, but they were taking calls, packing and sending like it was a 50% off pre-Christmas sale…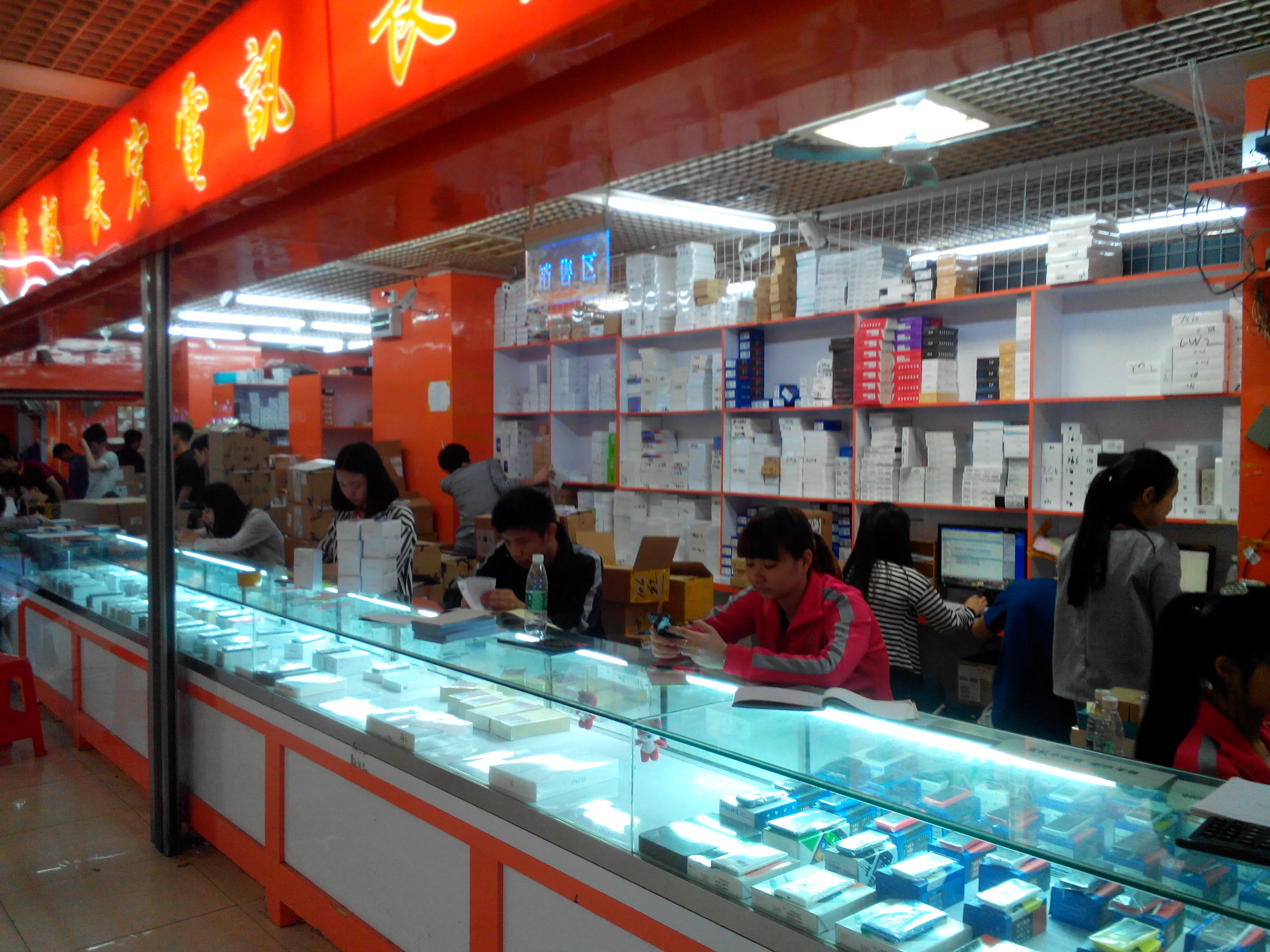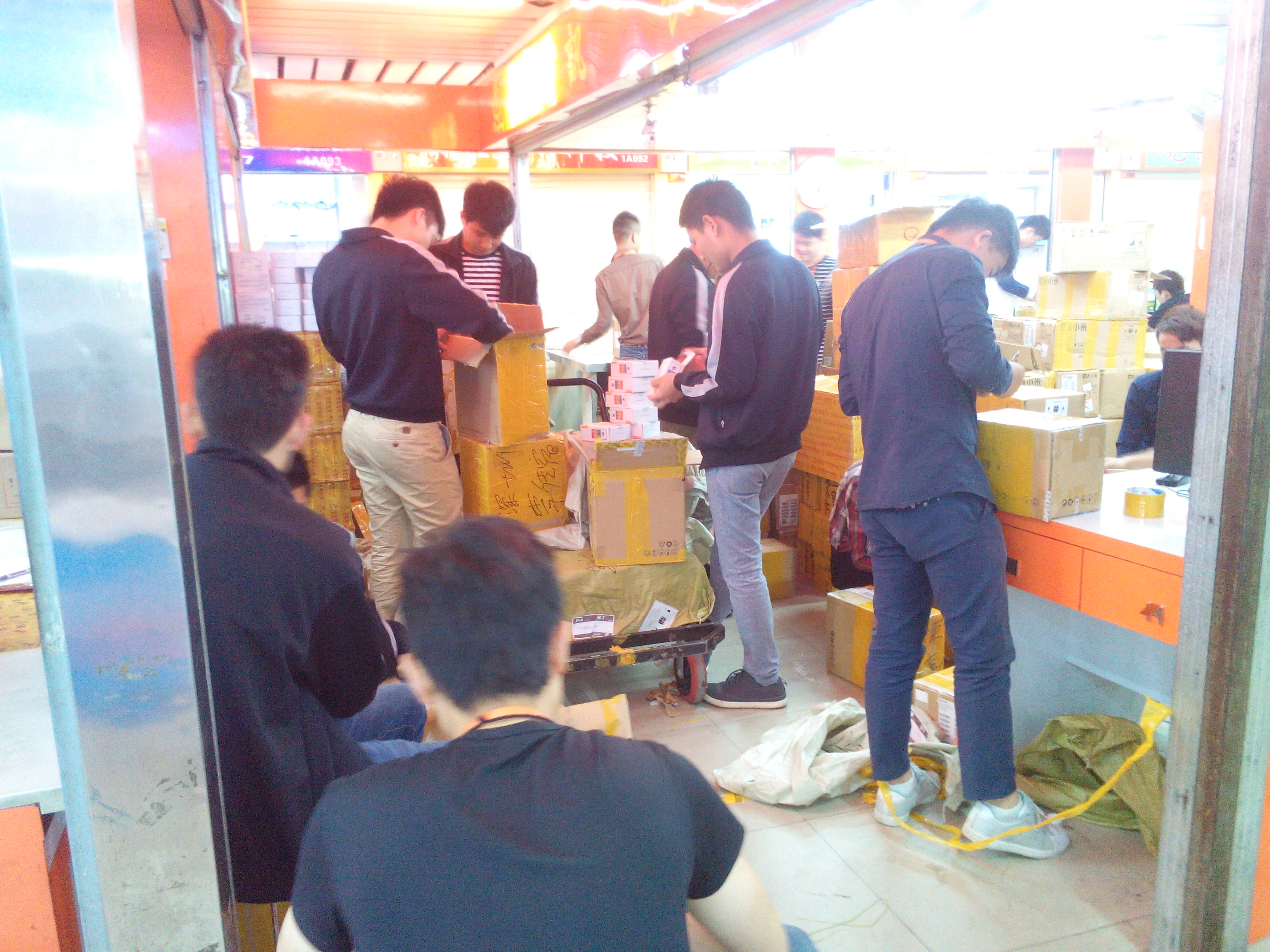 XianMi, really? Copy the copy?
Electric Balance scooters look set to become a staple business, prices seem to keep dropping.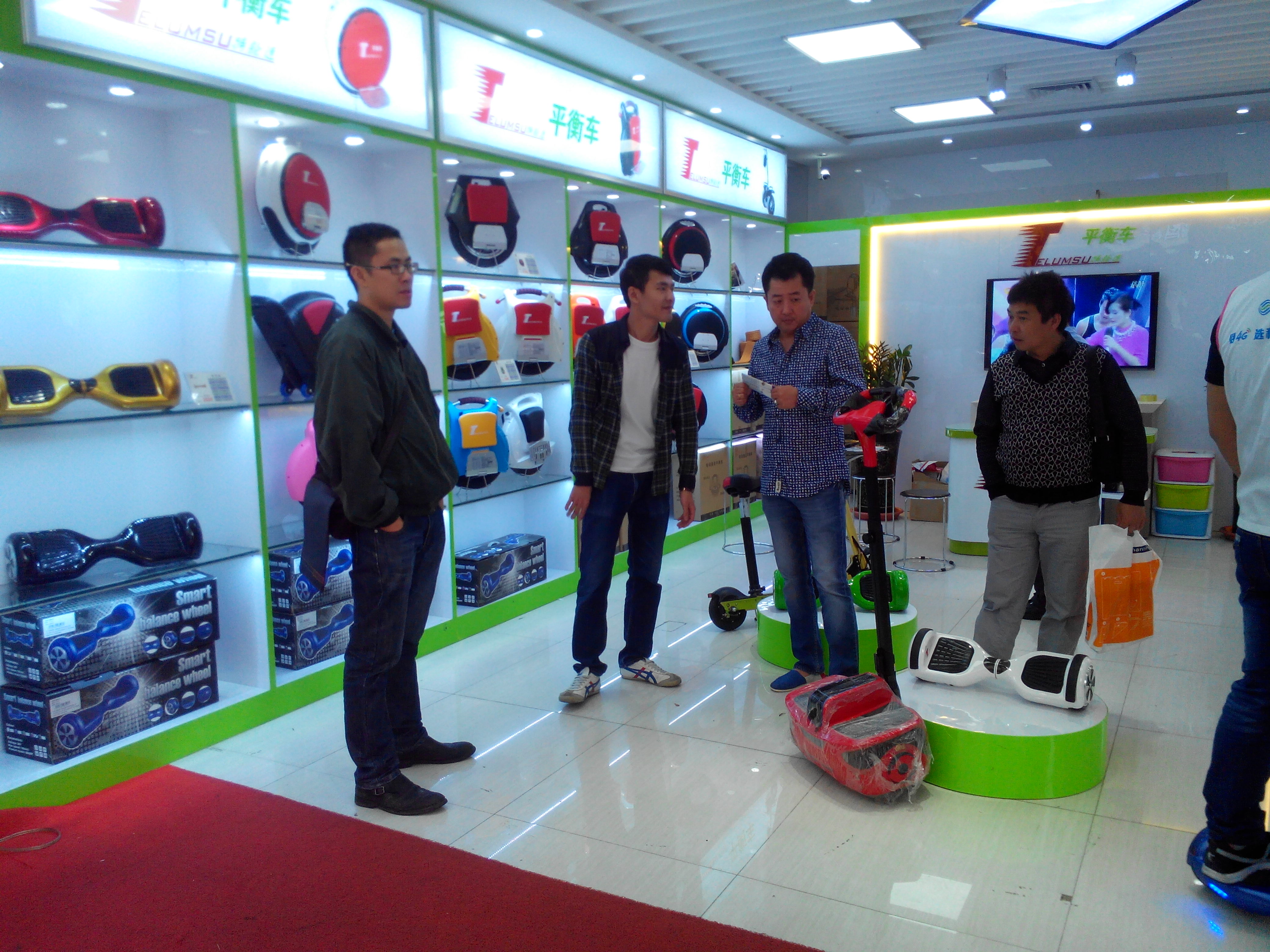 There's nothing you can't get fixed here.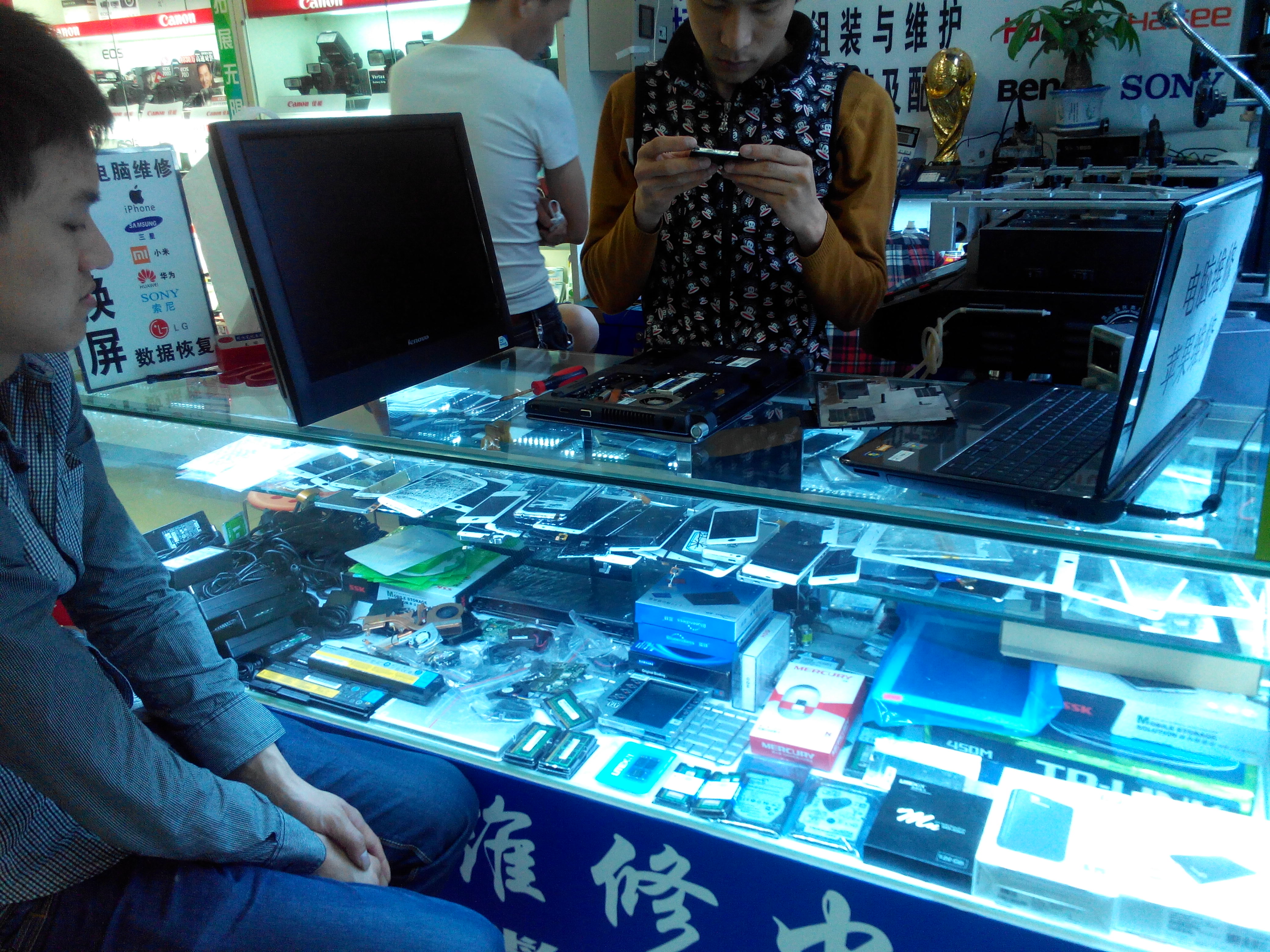 Colorful cables for everything.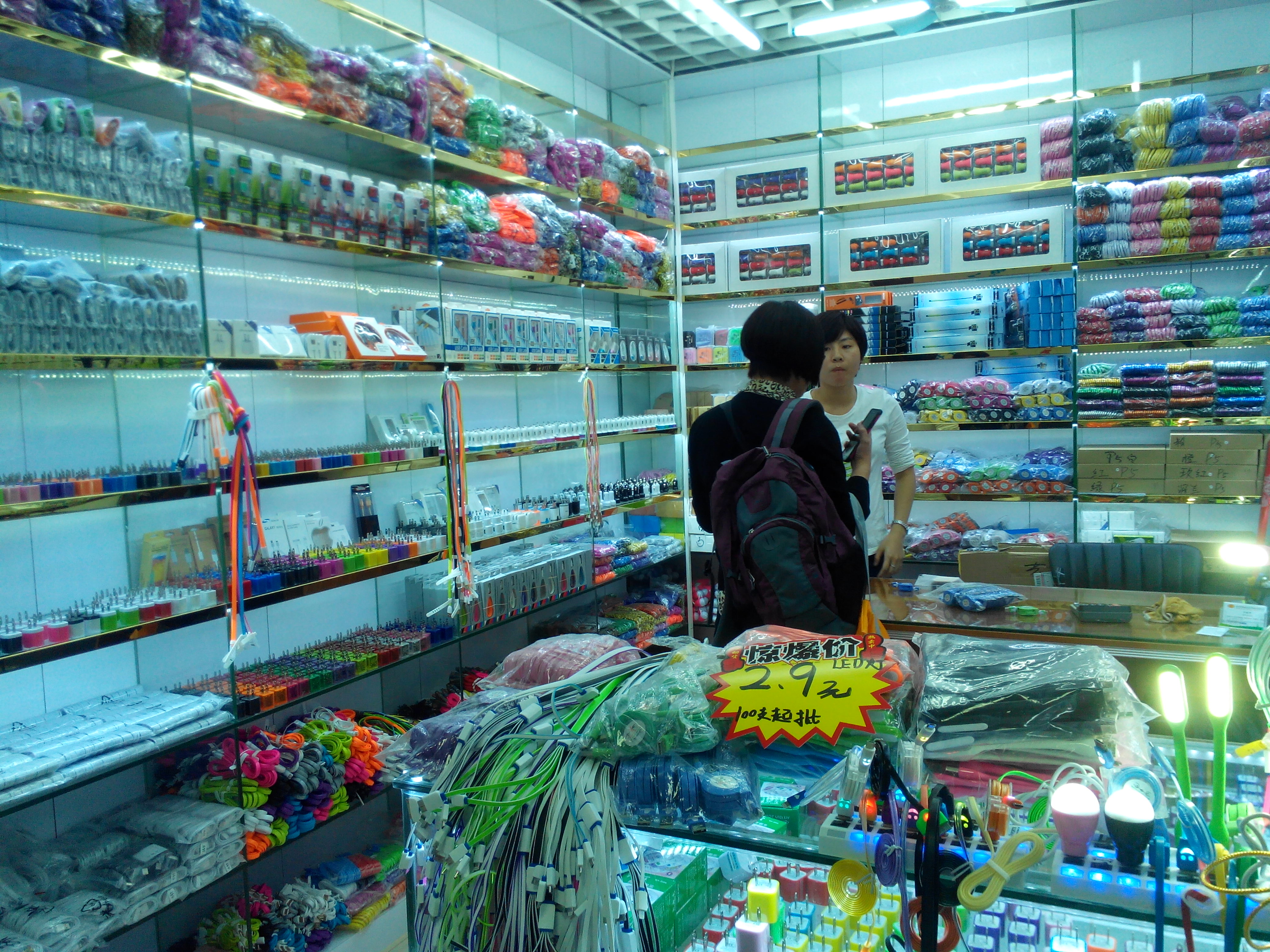 Branded headphones are everywhere..
As are glittering phone case wholsalers
Screens, batteries and parts for phones, computers and just about everything electronic, as long as its reasonably current and popular as they stick to fast moving stuff.
Kids drones are everywhere…
See the post on Huaqiangbei that features a guide to the various electronic malls and fashion shopping. What's the best hotel in the area? Check out my picks for the top places to stay in the Huaqianbei area.